Okay, so I am by no means an expert in any of these focused posts I've been working on lately. I am, however, somewhat of an artist, if inexperienced. I am inspired, and that turns any person into an artist if they pursue their chosen outlet.
I am also not selflessly promoting, here. I honestly thought I had come up with a cute way to package my items after I saw a ton of different shops and purchased a lot of orders. So the following is a mixture of pictures from shops and pictures I took. They will show you all the things I plan to include in my packaging.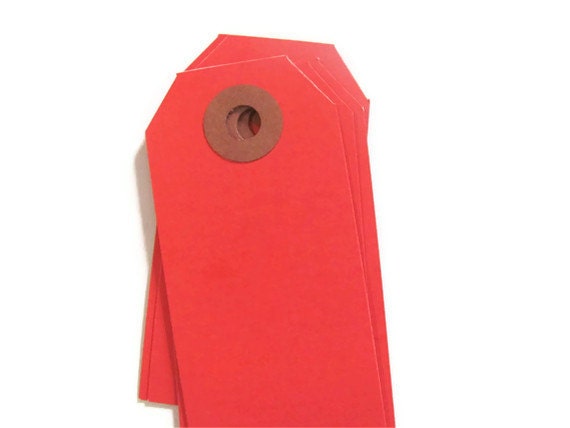 These
red tags will have a handwritten thank you note and coupon code.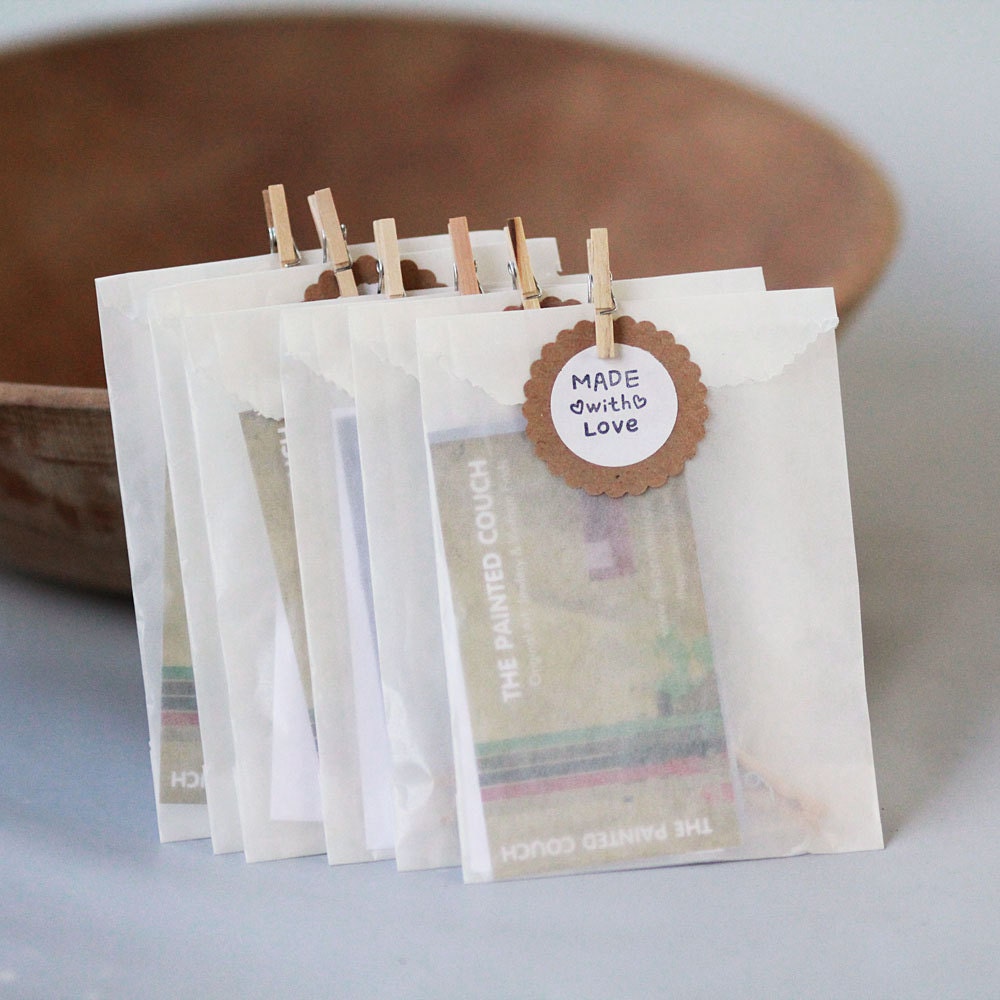 Although my glassine bags will not contain the adorable Made with Love tags and clothespins shown here, I plan on decorating
these
with a sticker and filling them with some goodies!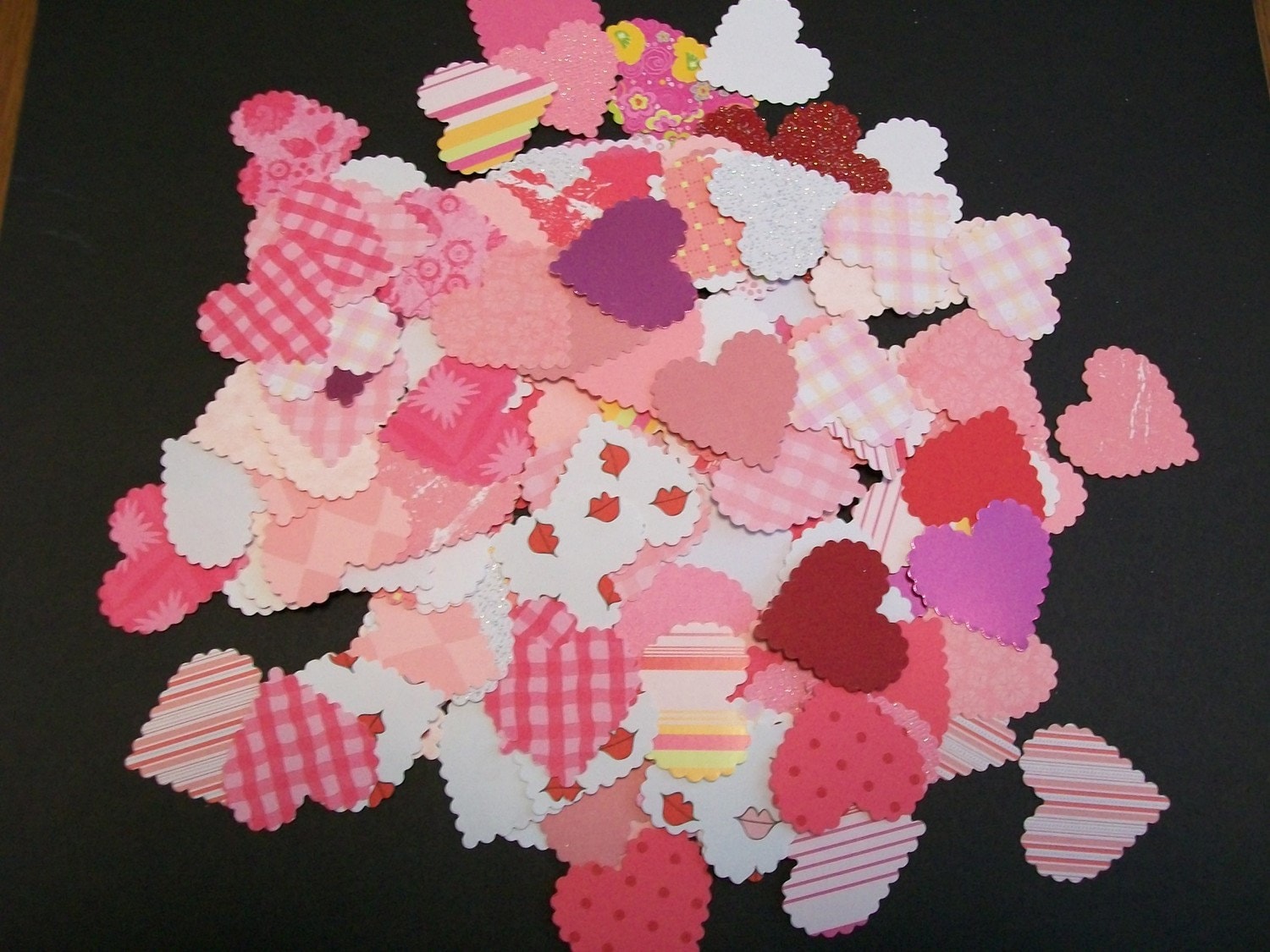 Confetti has a special place in my heart. Now
these
will have a special place in my product packaging.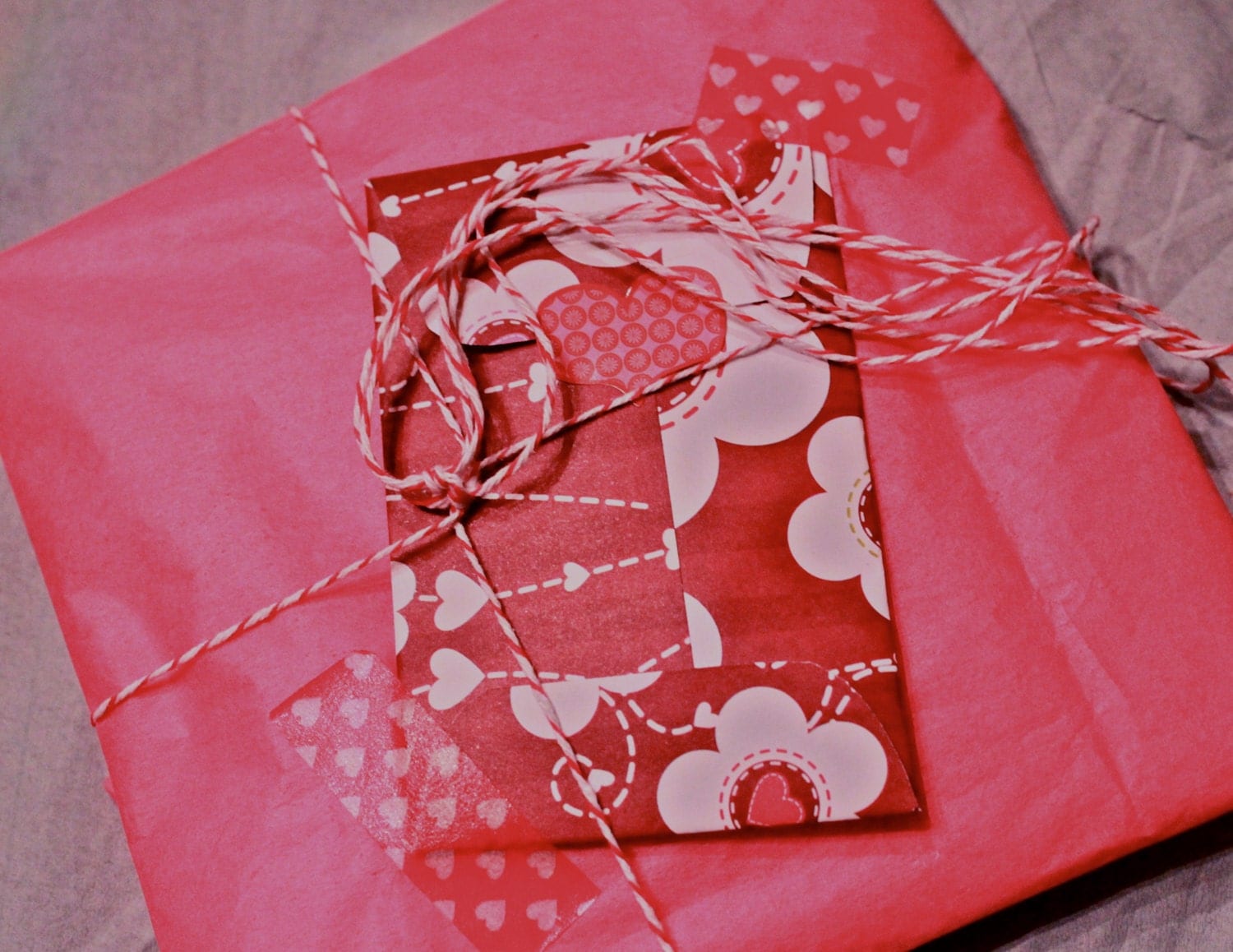 This
is the packaging I did for my first custom Valentine's Day Coupon Envelope order of 2013. As you can see, washi tape, baker's twine, and tissue paper are present, alongside a handmade envelope.
This is the packaging I did for the order I received today for a Valentine's Day Coupon Envelope. A different blend of colors and patterns. White tissue paper with rainbow glitter, red heart washi tape, red and white striped itty bitty bag hand-stamped with my business logo and a wish.
This is what half my packages look like on the outside when they head out.
What is your favorite way to wrap something?