Finally, after a long delay, I have a shop to feature! The shop,
Pack & Post,
is run by the innovative Sam! She offers a variety of vintage stamps, along with some gorgeous stamp-themed ephemera. All of her stamps are just magnificently beautiful. I've been eyeing her store for so long and I finally cracked.
I am so glad I did.
The quality of the products is only outdone by her immensely exquisite packaging. It is more simple and functional than any other packaging I've ever seen! But enough talking. On to the photos!
DISCLAIMER: The first three photos belong to Pack & Post.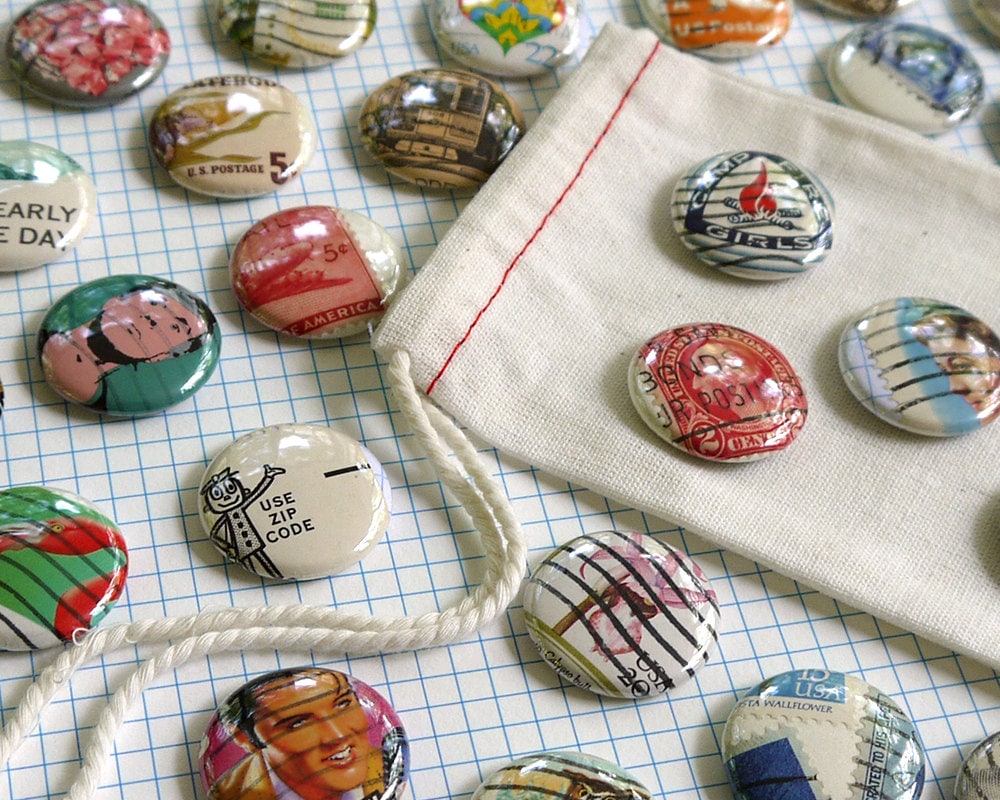 These are some of the gorgeous ephemera pieces sold in the shop. Just look at the range of colors!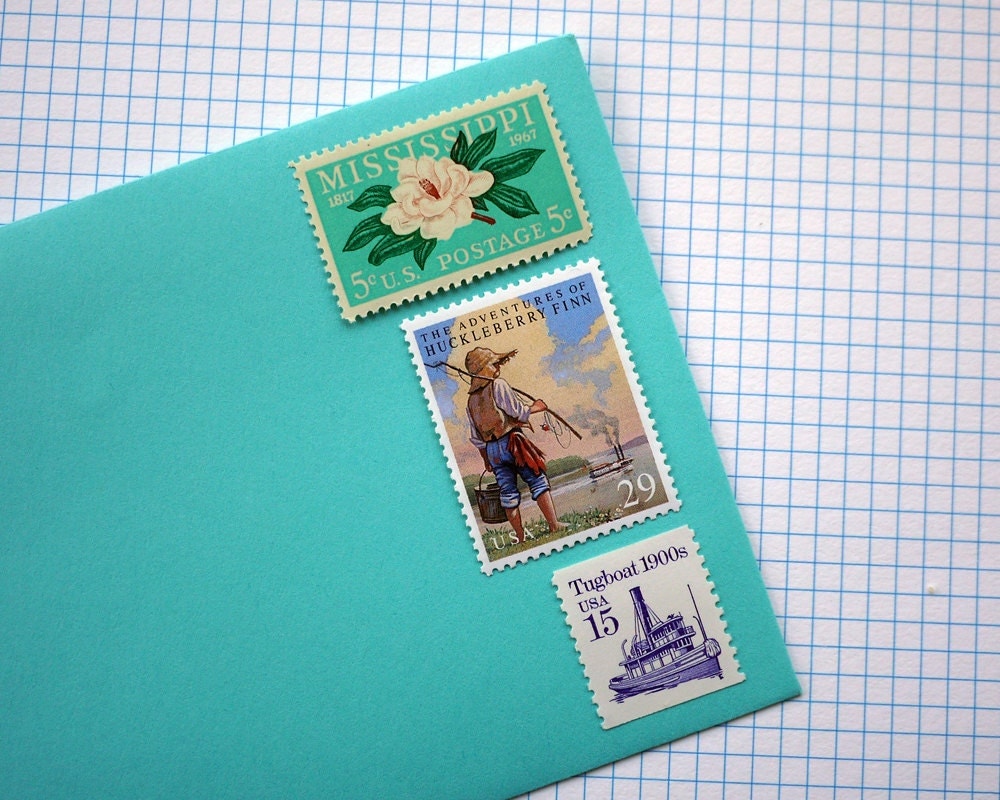 She sells some of these stamps that match certain color themes. They're beautiful.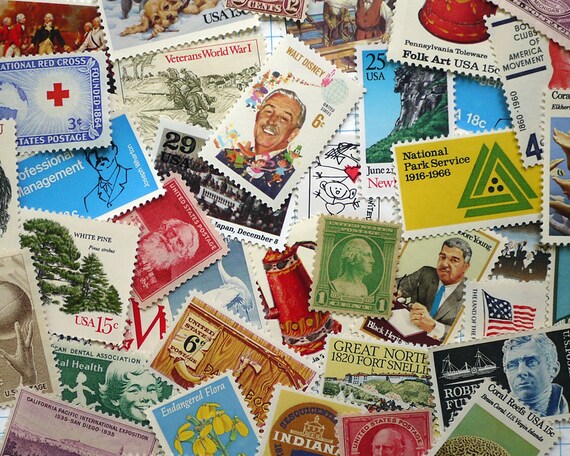 This is a grab bag selection, one of which I ordered. So wonderful!
When I received my order in a long envelope, I opened it to reveal a sliced manila folder with this note attached to it with washi tape. It explained the adhesive I should use for my stamps.
Once I opened the folder, I was greeted by the most organized and perfect display of goodies! The layout was superb and the presentation was just wonderful! Everything was labeled with the product titles I ordered.
When I flipped over the goodies, I saw a handwritten message, stamped message, and a cute business card.
The opposite side of the folder had each of the 46 cent packages I ordered, along with the 33 cent packages, all lined up and marked with adorable kraft heart stickers informing me of the stamp value. Also, more washi tape to hold it all together.
Lastly, I received a cute postcard as a freebie!
This package was so perfect! Simple but coordinated and functional. I couldn't be more pleased with my purchase! From the washi tape and the stickers to the glassine bags and handwritten notes, I will absolutely return and buy more goodies from Sam. You should all go support her and buy items from her! Go, go, go! I urge you to make your mailbox as happy as possible!
Happy shopping!